Urano is a young company founded in 2009, with the purpose of offering the veterinarian specialized in companion animals innovative products and services to meet the needs of a profession that advances at the same rate as the health expectations of our pets.
Dynamism, flexibility, creativity, reliability and innovation are the pillars that have held up our company since its beginnings.
These foundations, along with the work carried out by a team of highly service-oriented professionals, have allowed us to rapidly enter the market and act as a benchmark company in some segments, such as quick diagnosis, dental hygiene and oncology.
Currently, we commercialise our products in more than 20 countries and dedicate a significant portion of our resources to R&D, to continue growing and always offer you the best.
In 2019, we incorporated into our offer of diagnostic tests products, the clynical analysis laboratory service, under the Uranolab® brand, with the same values and the same service vocation we have always had since our inception.
We innovate
in products and services to preserve the health of companion animals.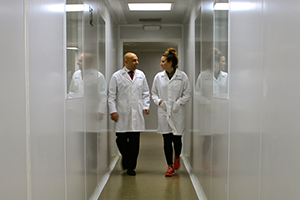 We listen
to the needs of veterinarians and we develop the products that best satisfy them.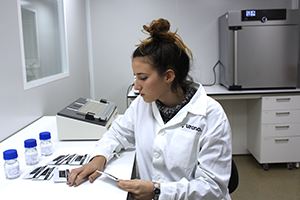 We search
only for the best, most effective and safest alternatives.
We offer
highly competitive conditions that cover current veterinary 2 rofesión 2 l needs and their clients.
We approach
our productsand services to veterinary professionals by means of the most effective distribution, with a desire to provide great service and support.
We defend
the veterinary 2 rofesión. And we do this because your professionalism, knowledge, training, will to improve and passion for pets deserve it.