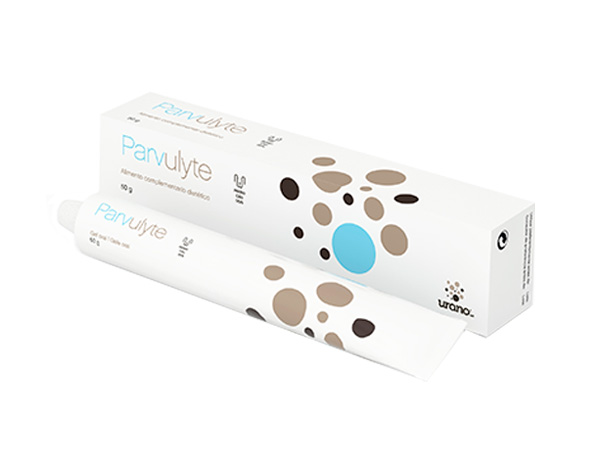 Digestive
Parvulyte
Nutritional support for dogs at risk of suffering from parvovirus.
Highly palatable oral gel contained in aluminium tubes in order to preserve it from light and oxidation.
Presentation: Tube containing 50 g
Information for the veterinarian
For puppies in conta ts with others that are suffering or have suffered from parvovirus.

For puppies that are brought into the home from unreliable or risk environments.

Puppies with initial signs of parvovitus*

*Not advisable in those cases when the symptoms have been evident for hours
Grams of Parvulyte per dose
Equivalence in cm
Daily dose
Days of treatment
For puppies in contact with others that are suffering or have suffered from parvovirus
230 - 287 g
4-5 cm
3
2
5 days
2 days
For puppies that are brought into the home from unreliable or risk environments
1,15 g
2 cm
2
14 - 21 days
Puppies with initial signs of parvovirus
2,30 g
4 cm
3
7 days
Puppies with obvius and serious signs of parvovirus
NOT INDICATED
Equivalences:
4 cm / 1/2 teaspoon

2 cm/1,15 g of gel