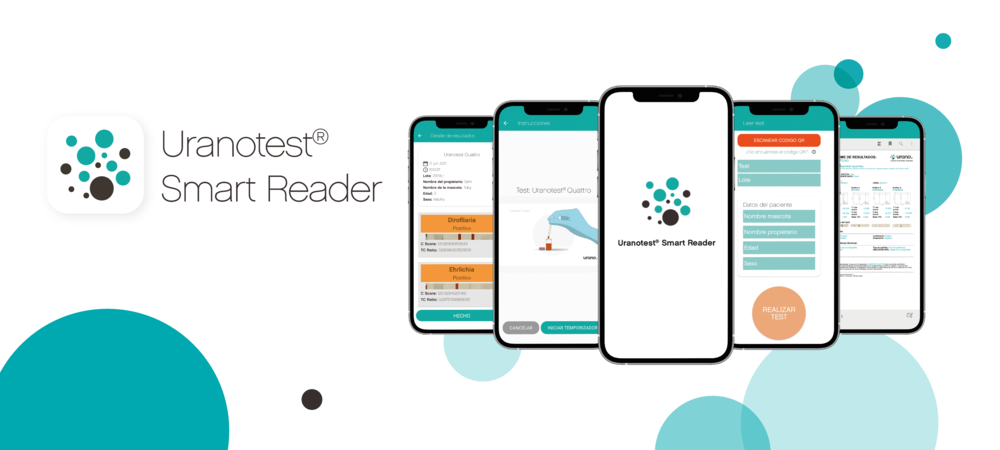 What's new from Uranotest isn't a test: Uranotest Smart Reader
Uranovet launches its smartphone app that allows you to use your phone as a diagnostic reader. The device's camera accurately scans the results of Uranotest immunochromatography tests and immediately generates a report that can be given to the owner.
Uranotest Smart Reader allows the reading of the following Uranotest: Uranotest Quattro, Uranotest FeLV-FIV, Uranotest Leishmania, Uranotest Ehrlichia-Anaplasma, Uranotest Giardia, Uranotest Dirofilaria and Uranotest Parvo-Corona.
We would like to highlight that the results of each reading are recorded in the cloud and can be processed for research purposes and for determining prevalence maps (by postal district, province, area or country). These prevalence maps can be shared with health authorities for a better understanding of the different diseases and the adoption of prevention and treatment strategies within the One Health concept of defending a single human and animal health.